Shipping Raw Hides and Whole Frozen Animals: A photo Tutorial
Your Goal is to keep the hide frozen until arrival.
Folding Hides for Freezing
Step 4-  Roll Head/face in towards middle, Make sure to fold ears against the head.  This will help keep the ears from getting broken and slow the thawing process and thus reducing the risk of slip. This is most important on large eared animals like deer and elk, as ears can be broken or damaged when removing them from a freezer if the ears are exposed.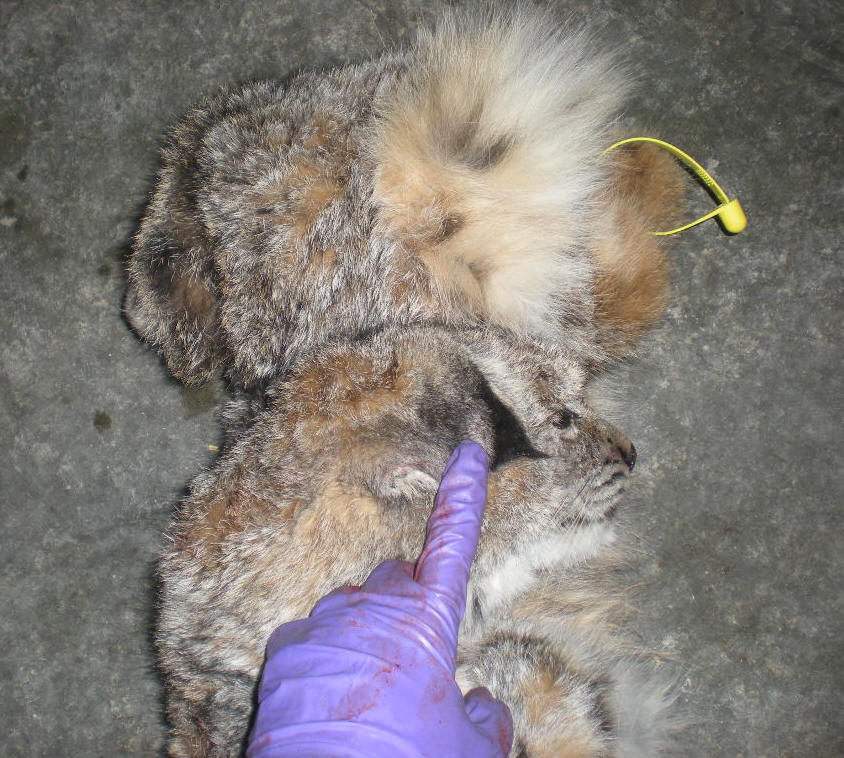 Freezing Whole Animals
Photo Tutorial coming soon.
Shipping Whole Frozen Animals and Raw Frozen Hides